The Montreal Impact Foundation has teamed up with Conquer COVID-19 and Donnez la protection to distribute personal protective equipment in Quebec. Conquer COVID-19 is compromised of physicians, business leaders, entrepreneurs and other volunteers, who are working to ensure that those responsible for the health and wellbeing of Canadians have access to masks, gloves, and other supplies that are essential in minimizing the spread of the virus.
While Conquer COVID-19's work is national in scale, if you'd like to support Covid-19 related relief efforts in Quebec, please consider making a donation directly to the Montreal Impact Foundation's Covid-19 Relief Fund by filling out this donation form.
If you would like to support the cause by purchasing a t-shirt from the Montreal Impact Foundation personalized with your name, click here.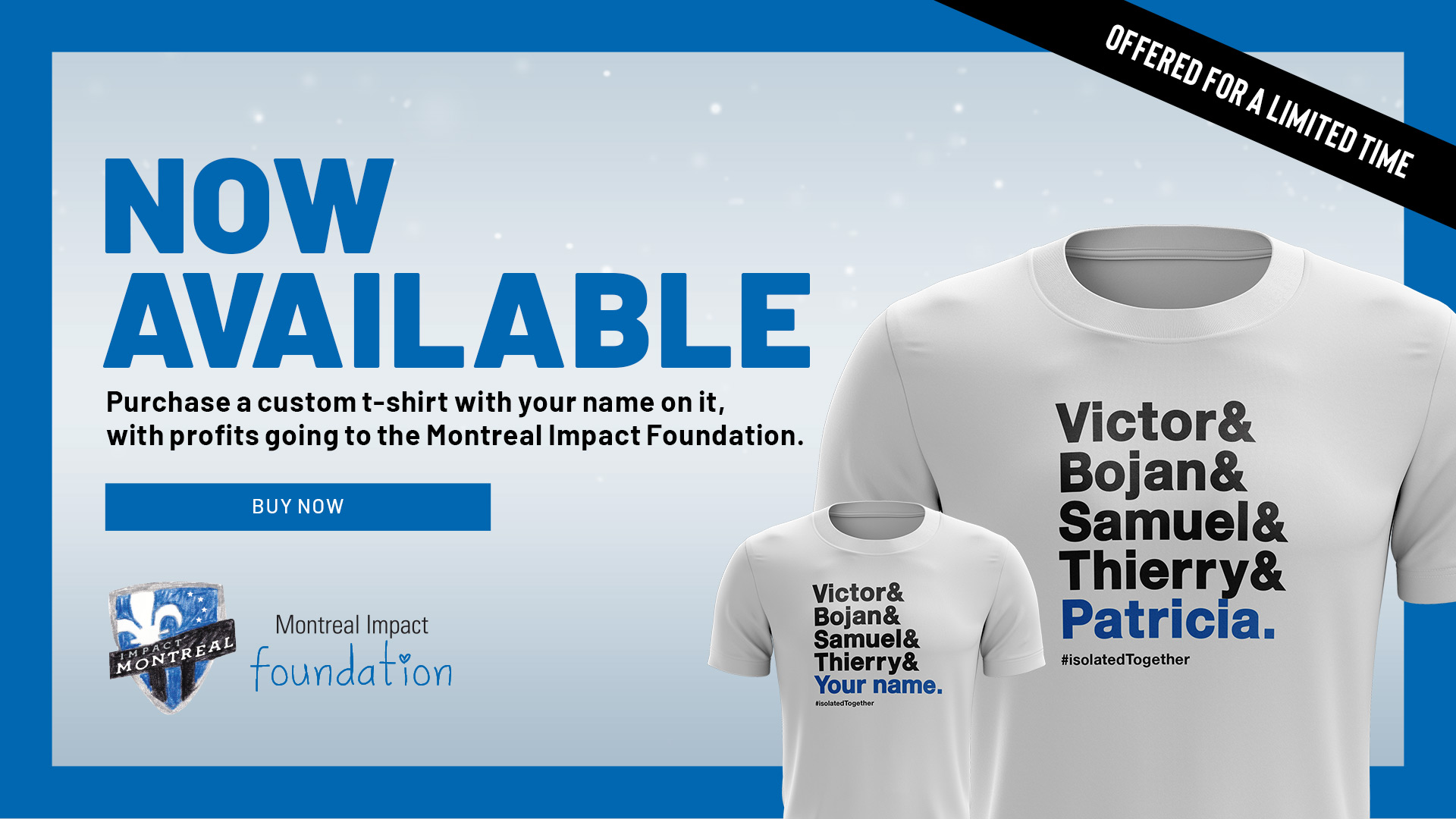 Donations made by cheque
For those wishing to make a donation by cheque, please fill this donation form and send a cheque to 4750, Sherbrooke St E, Montréal QC H1V 3S8.
For donations of $25 and more, an official receipt will be sent by email at the moment the donation was made.